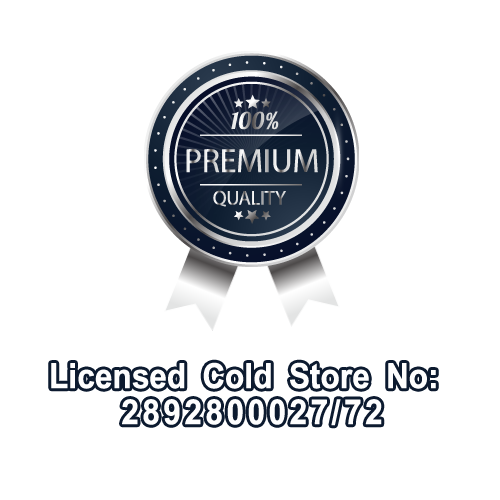 ---
Provides One-Stop cold storage and transportation services
Max Cold Storage provides One-Stop cold storage and transportation service. Our store obtain the license that issued by Food and Environmental Hygiene Department of HKSAR. In addition, we own a enormous logistics team. Besides, we have different sizes of independent cold storages, our clients can adjust the temperature in order to satisfy their needs from any industries. Our goal is to cooperate any industries that need flexibility of cold storage and aim to become your reliable partner.
---
To provide ONE-STOP service, we also have logistics and transportations services, e.g. delivery from the airport, cooling container management, or product exchange with other cold stores etc. And our dry / cold combined delivery is fast, safe and cost effective. Also, we are capable of handling dry and cold combined delivery that is efficient, safe and cost effective.
---


Low Temperature Storage
Always maintained between -18C and -25C by using heat-proof materials and facilities. E.g. Ice creams, frozen meats or seafoods can be keeped as their optimal situation.

High Temperature Storage
High temperature storage always maintains between 1C and 4C by using 7×24 temperature control system and backup cooling equipment, in order to make sure of meeting customers' requirements and specific needs of the products.

Small size & Isolated Cold Storage
Isolated storage space is designated by custom temperature and humidity, where a perfect environment for medical / beauty / health / chemical products etc.

Standard Food Testing Room
Our qualified staff to handle any sampling request from Food and Environmental Hygiene Department of HKSAR.
Servicing customers of maintaing their products' quality